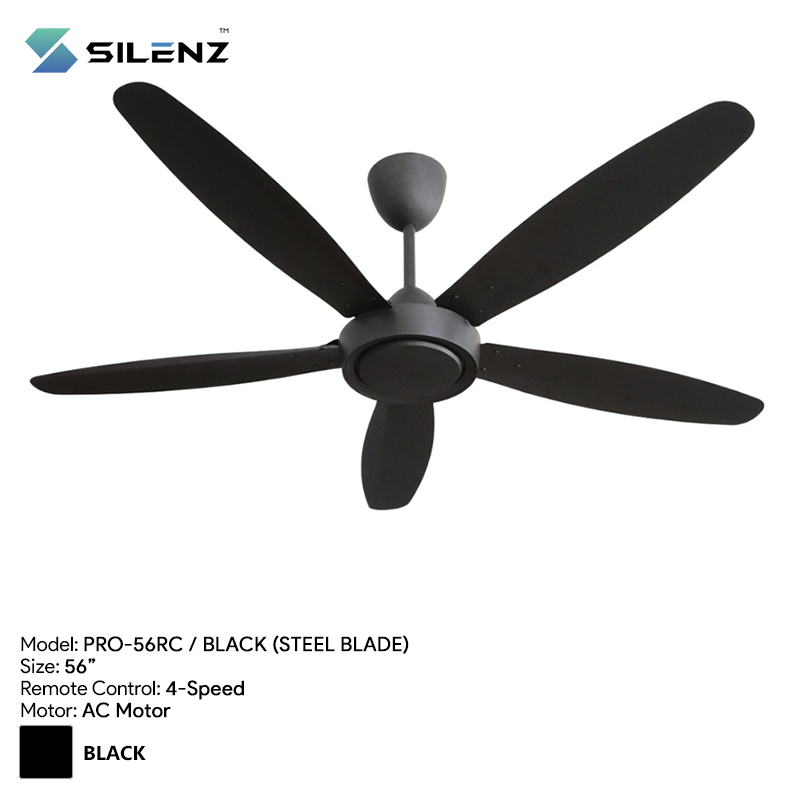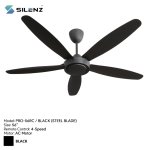 Silenz Ceiling Fan 56" Black (PRO-56RC)
Motor – 3 Years Warranty
Accessories – 1 Year Warranty
Applicable for Twin Pack Delivery (2 pcs/ 1 carton) Only!
For courier delivery, please place separate order if you need more than 2 unit. Please do not order with other items together. Otherwise order will be cancelled or additional delivery fee will be charged.
*The fan itself are 2pcs per box, there will be additional delivery charge if your order is odd quantity (Eg. 1pcs/ 3pcs/ 5pcs etc.) as we still pack using the original twin pack box.
PRODUCT DETAILS
WARRANTY DETAILS
SHIPPING INFO
Brand: Silenz
Model: PRO-56RC
Size: ø56"
Color: Black
No of Blades: 5
Material of Blade: Steel
Remote Control: Yes, 4 Speeds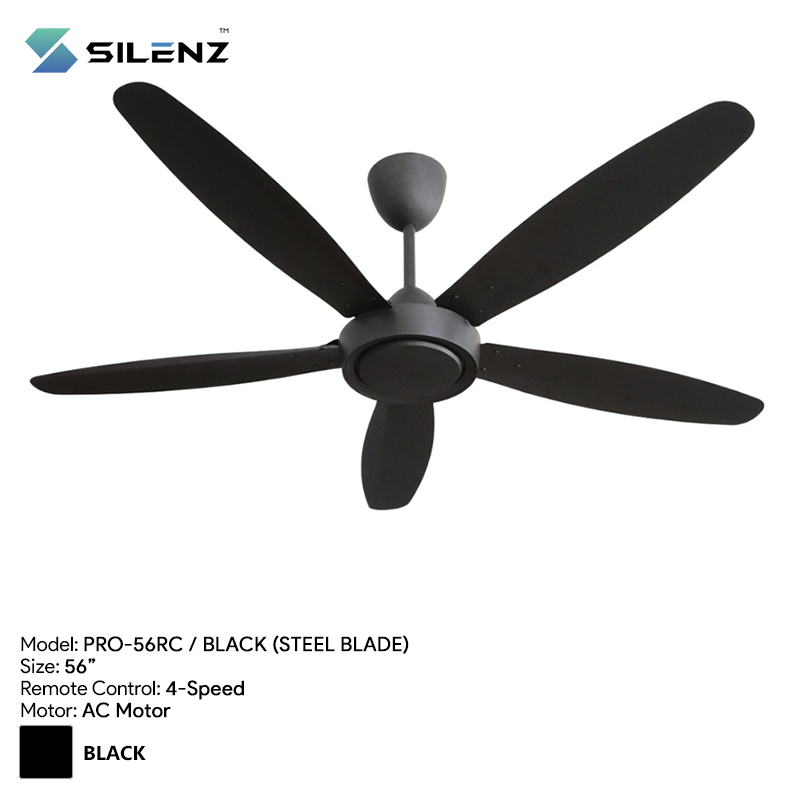 Back
Silenz Ceiling Fan 56" Black (PRO-56RC)
PRODUCT DESCRIPTION
Brand: Silenz
Model: PRO-56RC
Size: ø56"
Color: Black
No of Blades: 5
Material of Blade: Steel
Remote Control: Yes, 4 Speeds