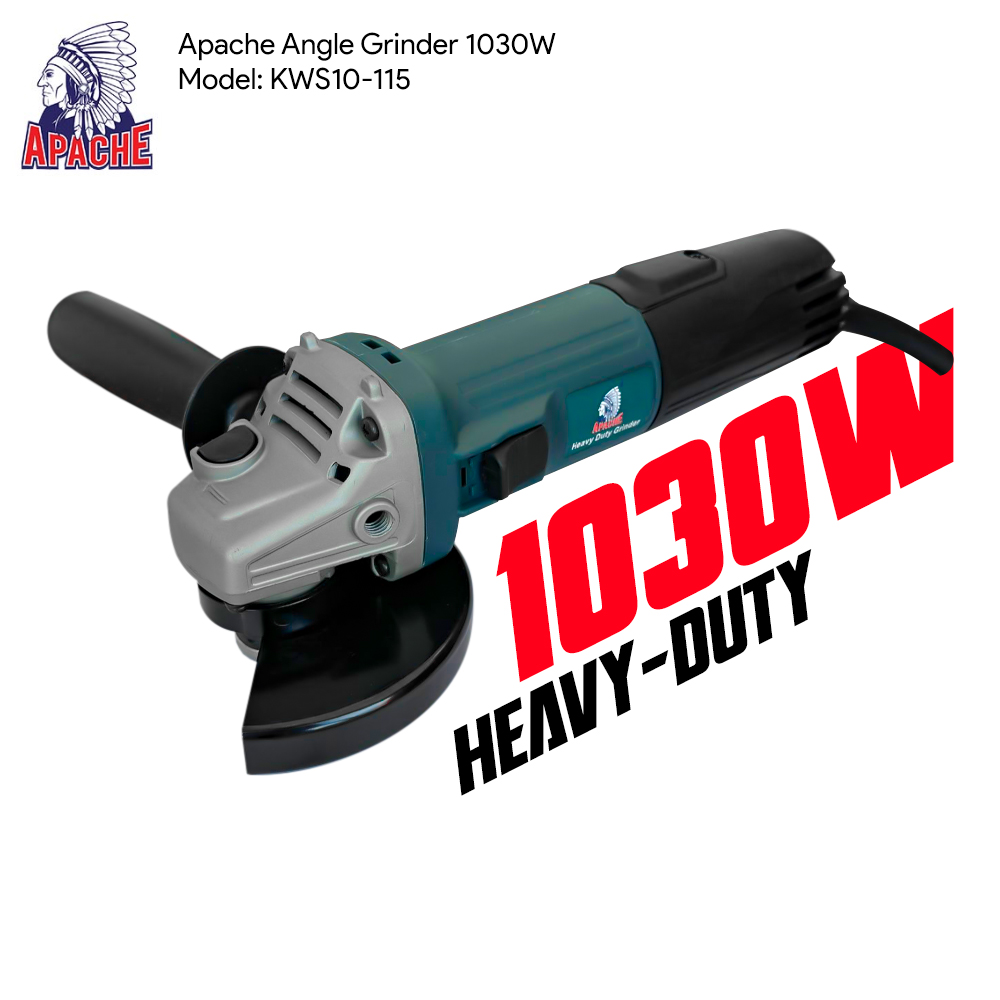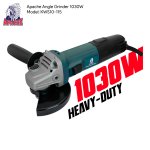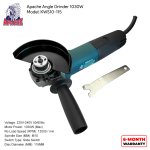 APACHE Angle Grinder 1030W (KWS10-115)
PRODUCT DETAILS
WARRANTY DETAILS
SHIPPING INFO
Brand: Apache
Model KWS10-115
COlor: Dark Teal + Black
Voltage: 220V-240V 50/60Hz
Motor Power: 1030W (Max)
No Load Speed (RPM): 12000 / min
Spindle Size (MM): M10
Switch Type: Slide Switch
Disc Diameter (MM): 115MM (Grinding Wheel / Cutting Blade NOT INCLUDED)
Cord Length: 1.8M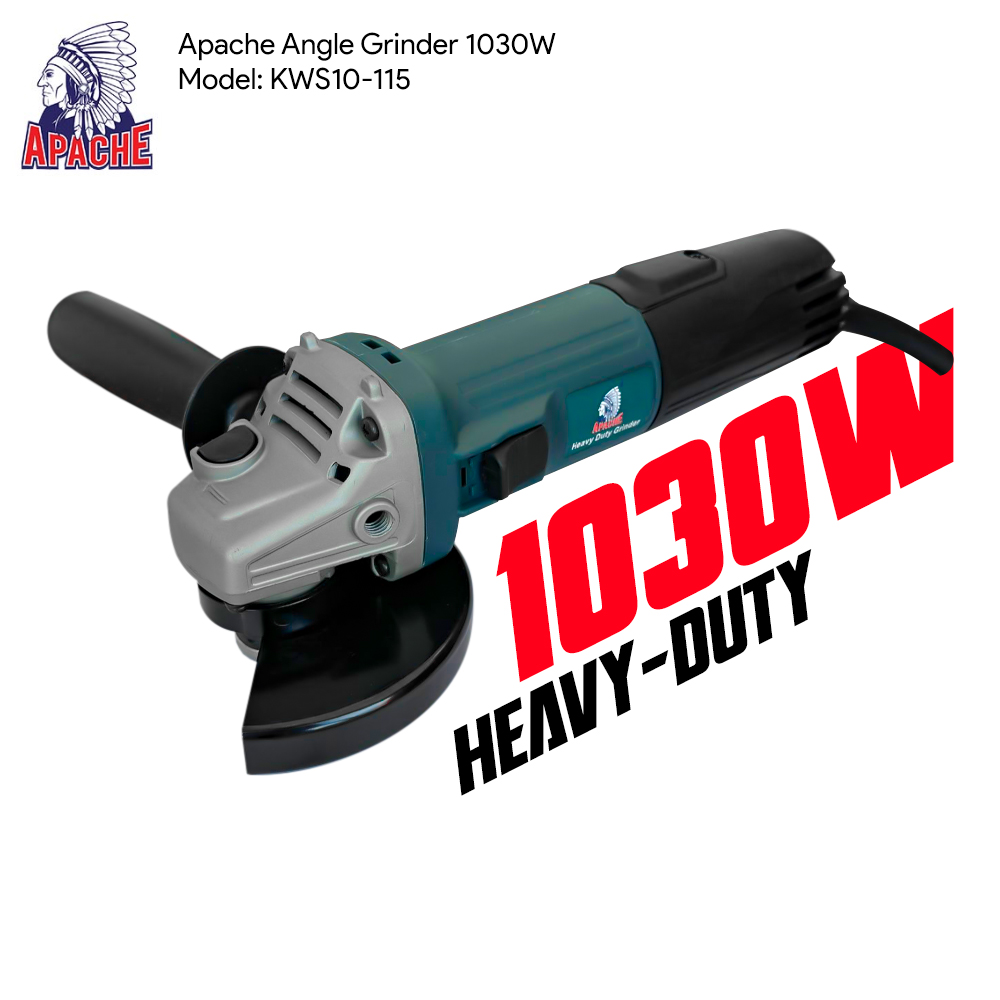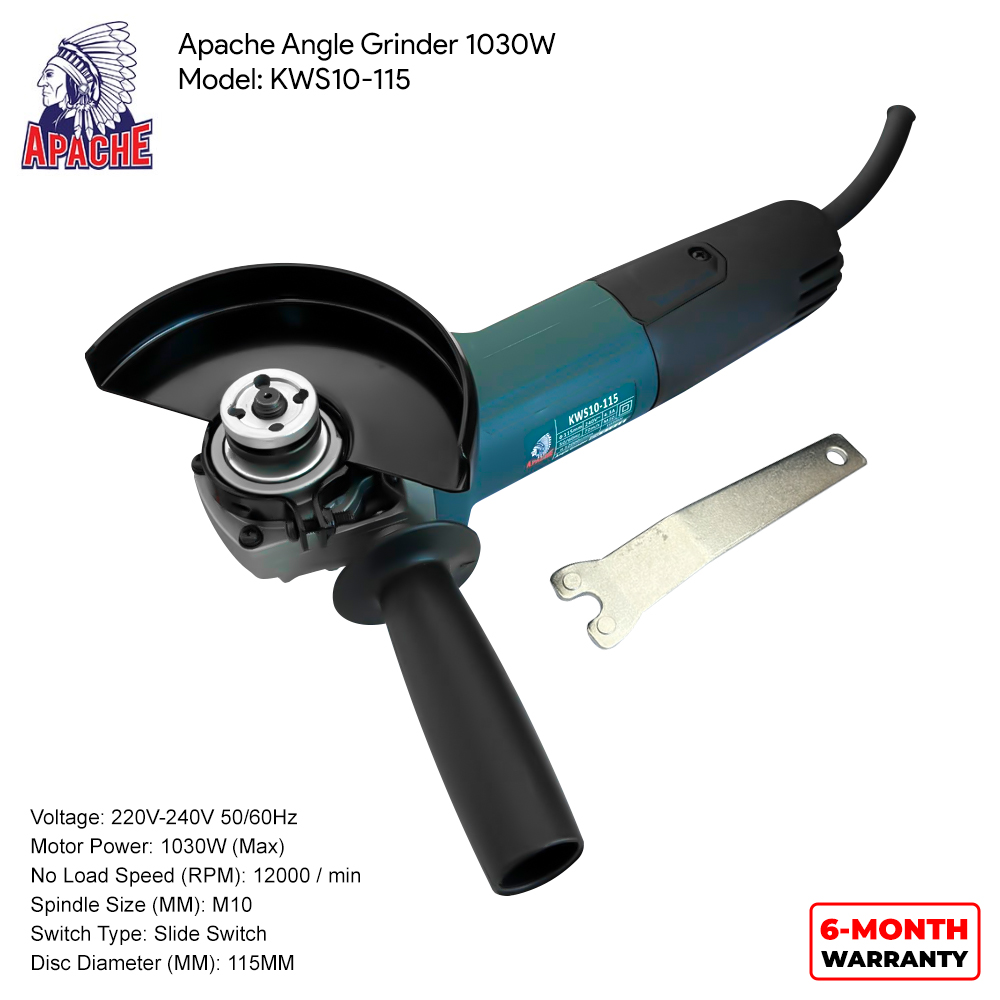 Back
APACHE Angle Grinder 1030W (KWS10-115)
WARRANTY DETAILS
6-Month CONDITIONAL Warranty:
Warranty applies to any manufacturing defects only. Any abuse on product due to factors such as wrong application, dropped, modification, tampering, rust and all forms of mishandling are not covered.
Shall this lock stop functioning due to manufacturing defect, please return it together with your invoice/receipt for warranty claims.
PRODUCT DESCRIPTION
Brand: Apache
Model KWS10-115
COlor: Dark Teal + Black
Voltage: 220V-240V 50/60Hz
Motor Power: 1030W (Max)
No Load Speed (RPM): 12000 / min
Spindle Size (MM): M10
Switch Type: Slide Switch
Disc Diameter (MM): 115MM (Grinding Wheel / Cutting Blade NOT INCLUDED)
Cord Length: 1.8M