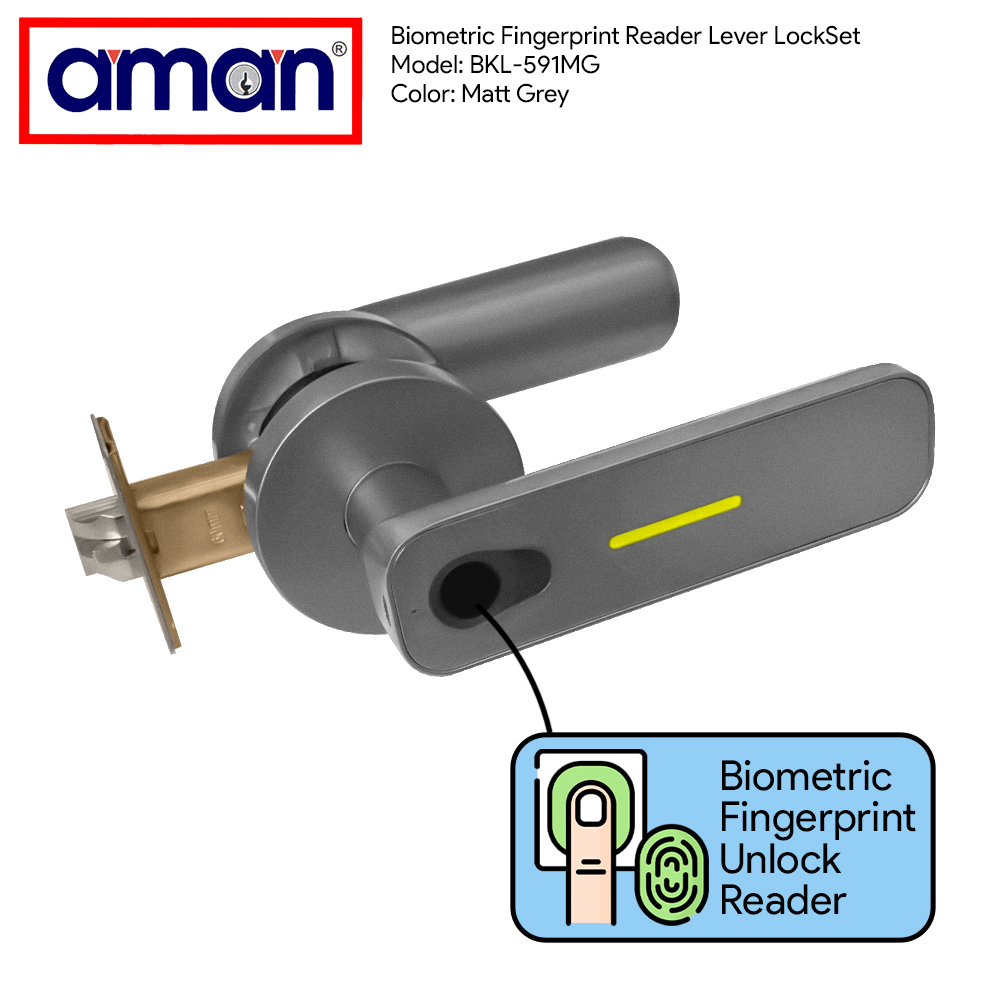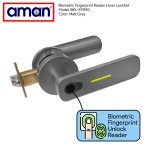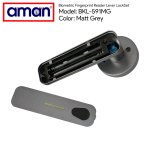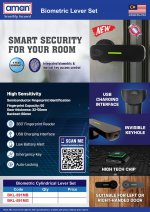 AMAN Biometric Fingerprint Lever Lockset (BKL-591MG)
PRODUCT DETAILS
WARRANTY DETAILS
SHIPPING INFO
Brand: AMAN
Item: Biometric Fingerprint Lever Door Lockset
Model: BKL-591MG
Color: Grey
Fingerprint memory capacity: 50set
Door Thickness: 32-50mm (Indoor Use only)
Backset: 60mm
Biometric / Fingerprint Reader: Yes
Emergency USB Interface: Yes (Micro USB)
Low Battery Alert: Yes
Emergency Key: Yes
Auto-Locking Function: Yes
Battery Slot: AAA x 4 (Battery not included, recommend to use ALKALINE BATTERY)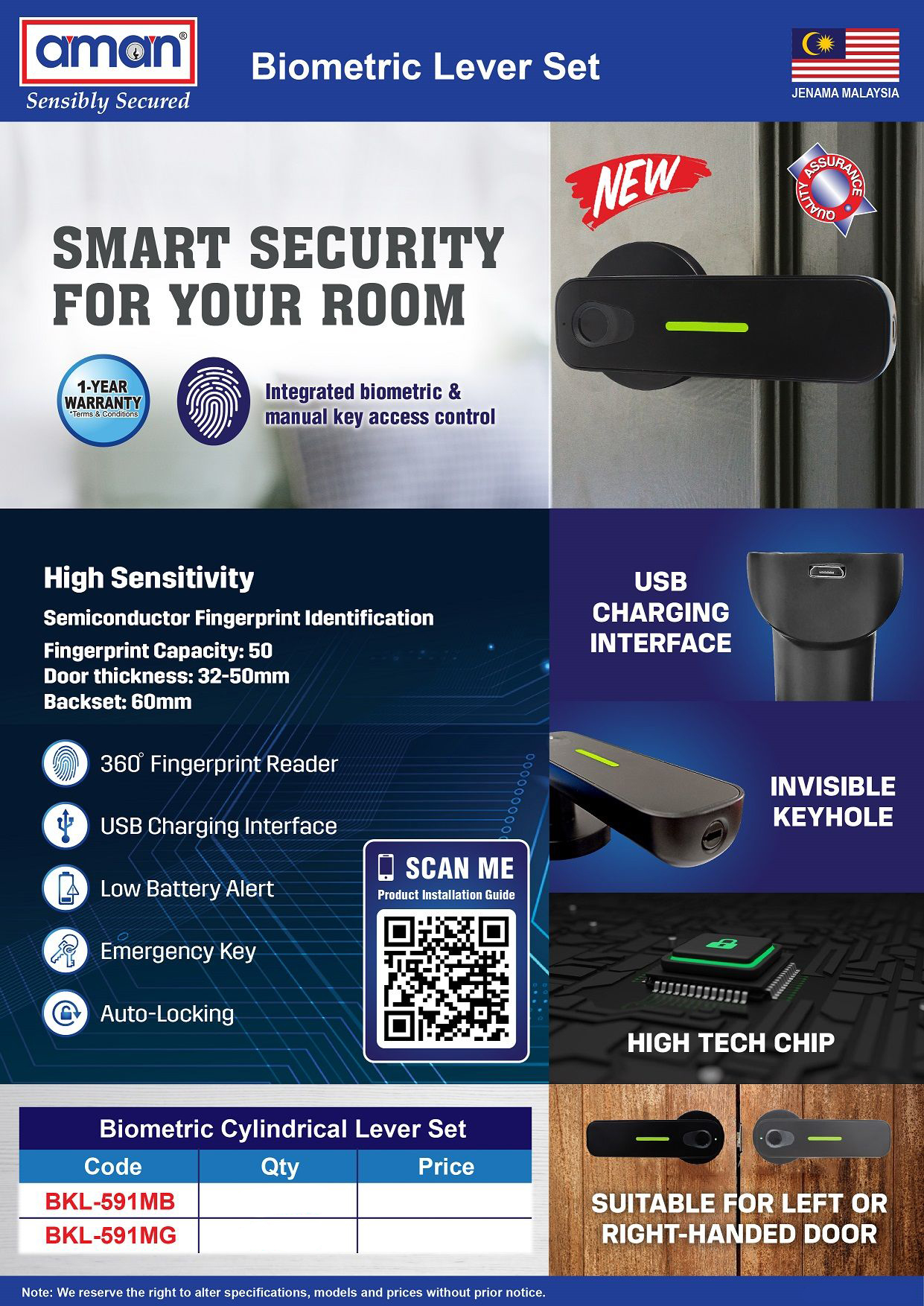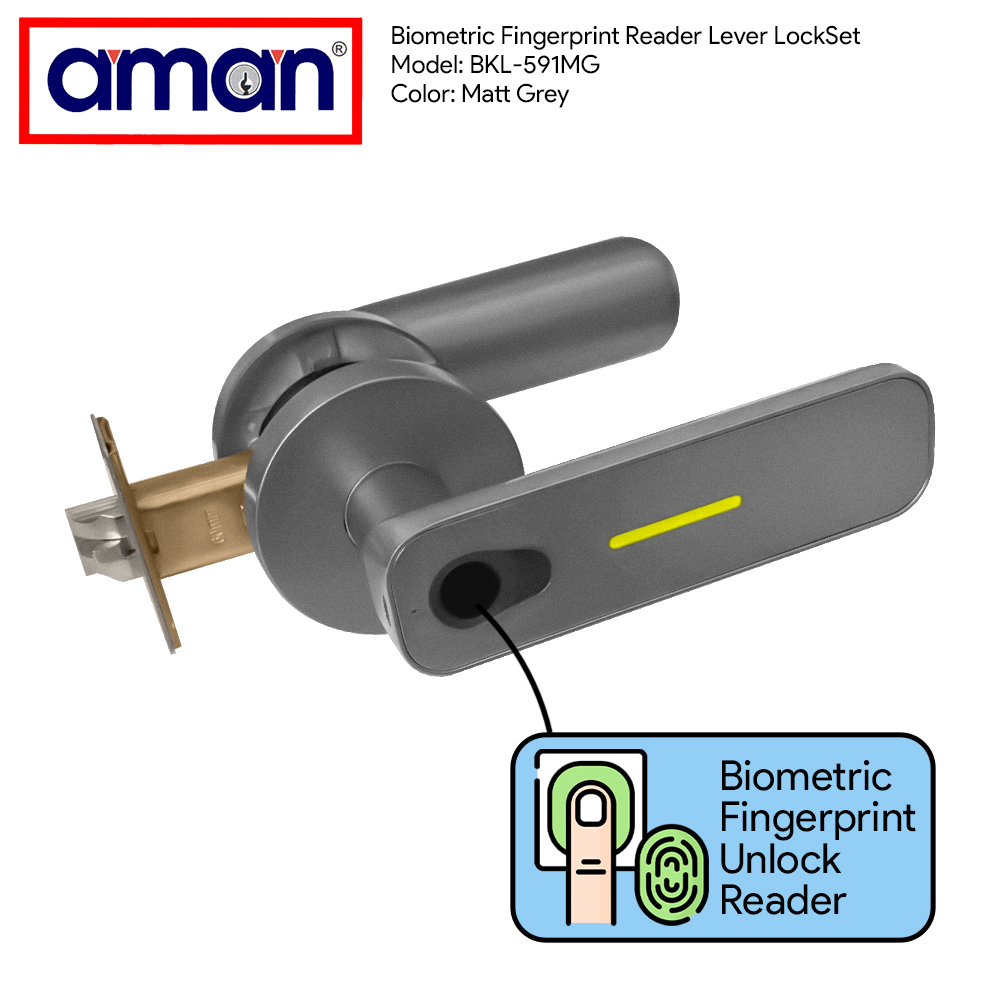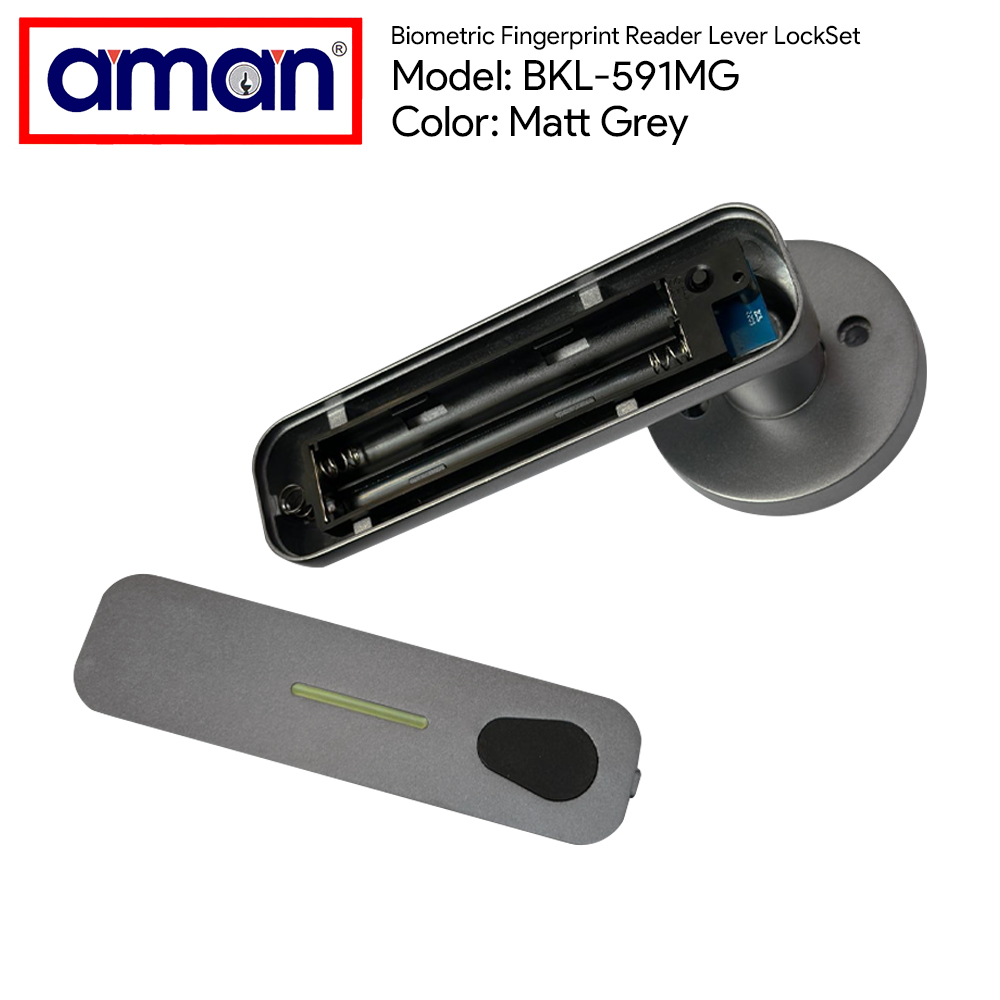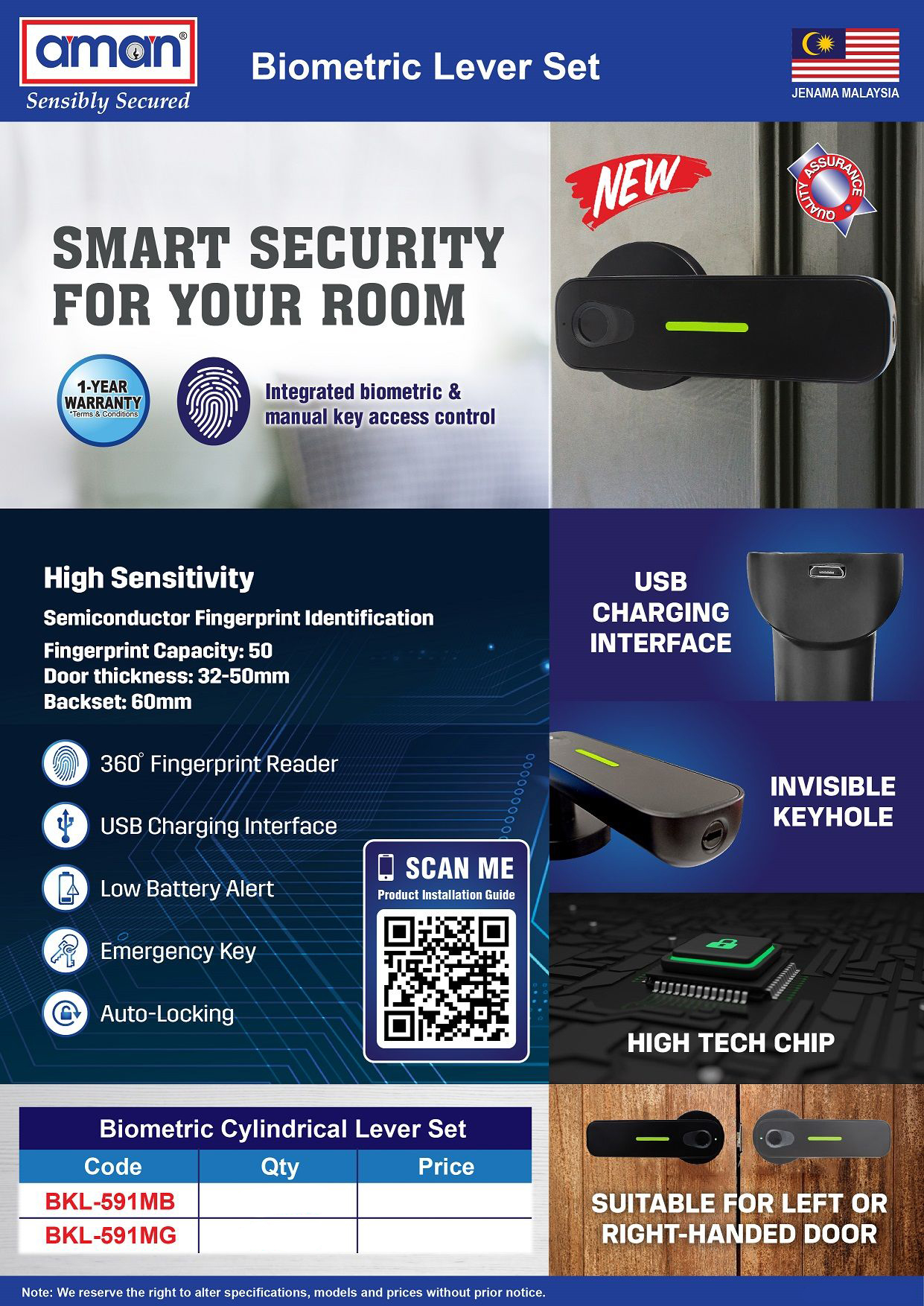 Back
AMAN Biometric Fingerprint Lever Lockset (BKL-591MG)
WARRANTY DETAILS
1-Year CONDITIONAL Warranty:
Warranty applies to any manufacturing defects only. Any abuse on product due to factors such as artificially damaged, wrong application, modification, tampering, rust and all forms of mishandling are not covered.
Shall this lock stop functioning due to manufacturing defect, please return it together with your invoice/receipt for warranty claims.


PRODUCT DESCRIPTION
Brand: AMAN
Item: Biometric Fingerprint Lever Door Lockset
Model: BKL-591MG
Color: Grey
Fingerprint memory capacity: 50set
Door Thickness: 32-50mm (Indoor Use only)
Backset: 60mm
Biometric / Fingerprint Reader: Yes
Emergency USB Interface: Yes (Micro USB)
Low Battery Alert: Yes
Emergency Key: Yes
Auto-Locking Function: Yes
Battery Slot: AAA x 4 (Battery not included, recommend to use ALKALINE BATTERY)